Calming Support Supplement
Do you ever feel overwhelmed and stressed? If so, you're not alone. A lot of people deal with stress on a daily basis. Fortunately, there is a supplement from Neuronutirents that can help! Our Calming Support supplement is designed to be effective in reducing stress levels. Learn more about Calming Support here and shop for your own high-quality products today!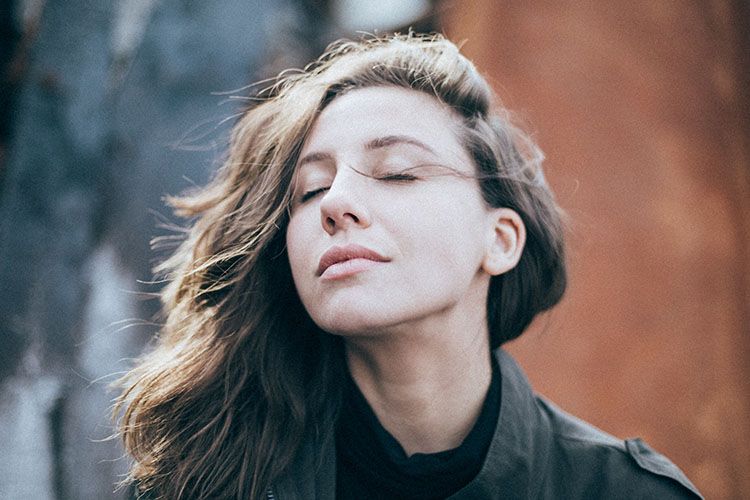 What Is Neurotransmission?
This complex process involves the sending of signals between nerve cells. In order for these signals to be transmitted properly, there must be a balance of certain chemicals in the brain. When this balance is disrupted, it can lead to problems with stress and anxiety. The good news is that our Calming Support supplement can help to restore balance and reduce stress levels.
Promoting Healthy Neurotransmission
Calming Support contains a blend of nutrients that are designed to promote healthy neurotransmission. This includes omega-three fatty acids, magnesium, and L-theanine. All of these ingredients work together to support a healthy stress response.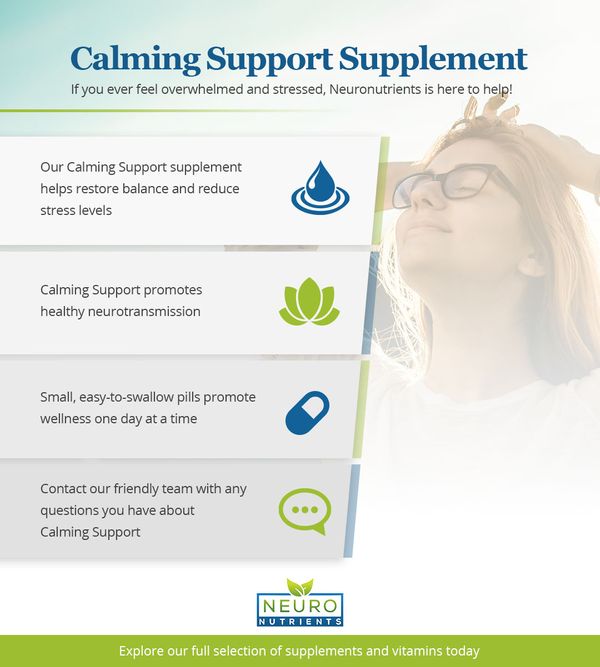 Calming Support Supplement
If you ever feel overwhelmed and stressed, Neuronutrients is here to help!
Our Calming Support supplement helps restore balance and reduce stress levels
Calming Support promotes healthy neurotransmission
Small, easy-to-swallow pills promote wellness one day at a time
Contact our friendly team with any questions you have about Calming Support
Explore our full selection of supplements and vitamins today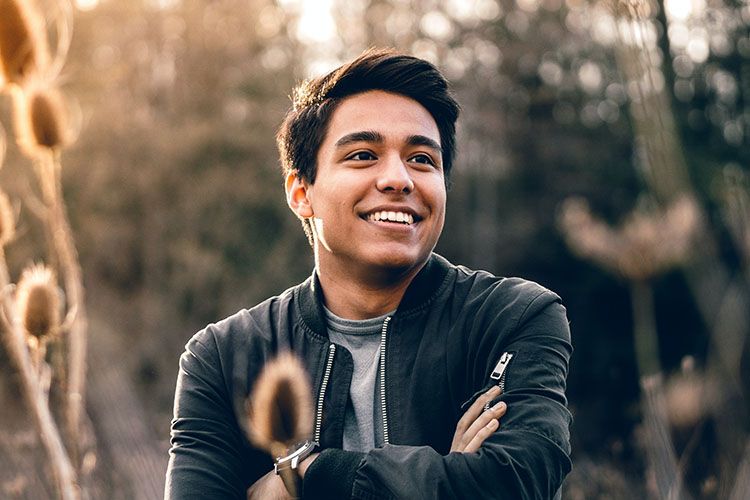 Wellness One Day At A Time
When it comes to stress, we know that it's not always easy to just relax. That's why we're here to help! Our Calming Support supplement can provide the support you need to manage stress and anxiety. Shop now and start feeling better today! Our small, easy-to-swallow pills are designed to make it simple for you to take with breakfast to help promote wellness throughout the day.
Explore Our Mood Support Supplements And More
If you're looking for more ways to support your mood, we have a variety of supplements that can help. Check out our selection of products online now. Our team is always available to answer any questions you may have. We have plenty of vitamins, supplements, and more so you can work toward feeling great, inside and out! Don't hesitate to get in touch with Neuronutrients, and start exploring our full selection to find your favorite new supplements like Calming Support!