Do you often feel tired and run down? Are you having trouble focusing at work or school? You may be suffering from a vitamin deficiency. A lack of vitamins can lead to all sorts of health problems, including fatigue, poor concentration, and even depression. Luckily, there is an easy way to fix this problem: take multivitamins! Multivitamins are a great way to get all the nutrients your body needs in one convenient pill. But not all multivitamins are created equal. In order to get the most out of your multivitamin, it is important to choose a product that contains enough nutrients. Shop with Neuronutrients today to find the right multivitamins to meet your needs.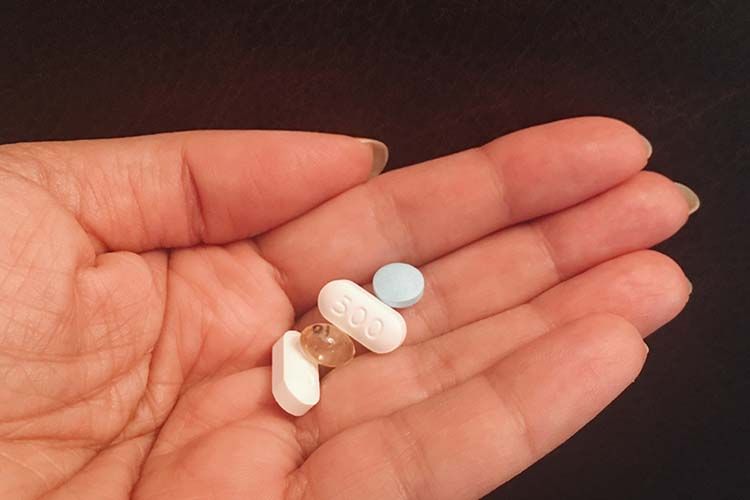 Finding The Right Multivitamin For You
There are a lot of different multivitamins on the market, so how do you know which one is right for you? The answer depends on your specific needs. If you are deficient in certain vitamins, then you will want to choose a multivitamin that contains high levels of those nutrients. For example, if you are lacking in vitamin D, then you should look for a multivitamin that contains vitamin D. You can also choose a multivitamin based on your lifestyle. If you are an athlete, for example, you may want to choose a multivitamin that is specifically designed for athletes. Or if you have a history of heart disease, you may want to choose a multivitamin that contains heart-healthy ingredients. No matter what your needs are, Neuronutrients has the perfect multivitamin for you.
The Benefits of Multivitamins
Multivitamins offer a wide range of benefits. They can improve your mood, increase your energy levels, and even help you lose weight. Additionally, multivitamins can help reduce the risk of certain chronic diseases, such as heart disease and cancer. If you are looking for a way to improve your overall health, then taking multivitamins is a great place to start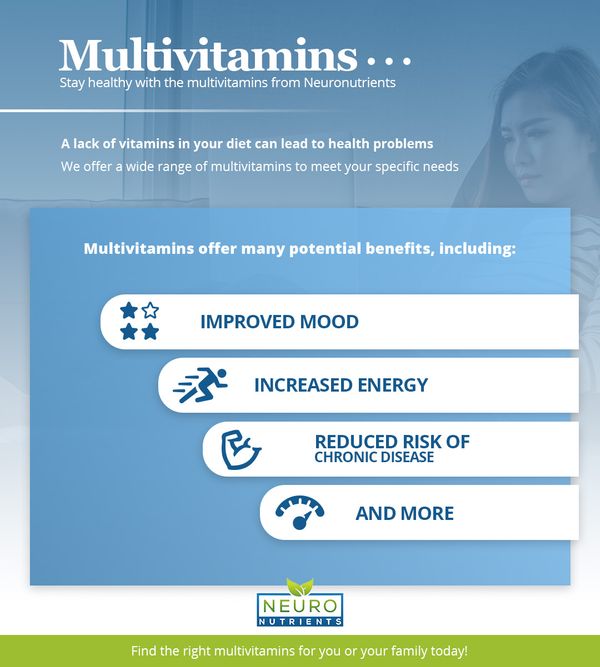 Multivitamins
Stay healthy with the multivitamins from Neuronutrients.
A lack of vitamins in your diet can lead to health problems
We offer a wide range of multivitamins to meet your specific needs
Multivitamins offer many potential benefits, including:
Improved mood
Increased energy
Reduced risk of chronic disease
And more
Find the right multivitamins for you or your family today!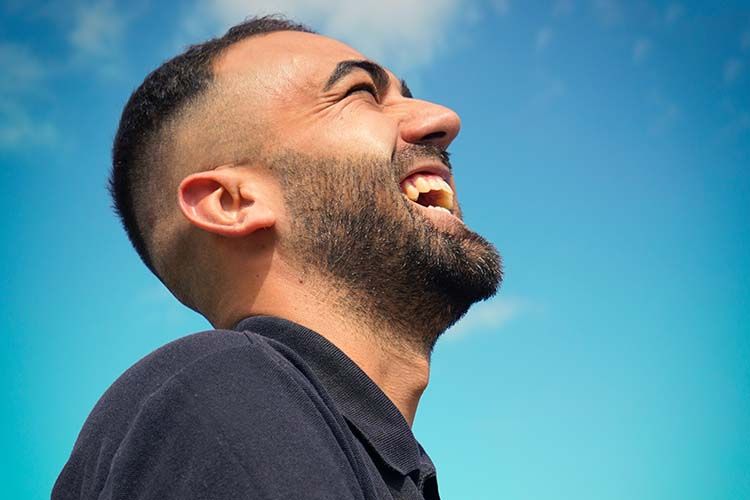 Why Neuronutrients?
When it comes to multivitamins, you want a product you can trust. Neuronutrients has been in the business for many years, so we know a thing or two about vitamins and supplements. We only use the highest quality ingredients in our products, and our team of experts is always available to answer any questions you may have. We offer multivitamins for adults or children, so you can always find what you need. Start shopping today or get in touch to learn more.